The time of my life at Dirty Dancing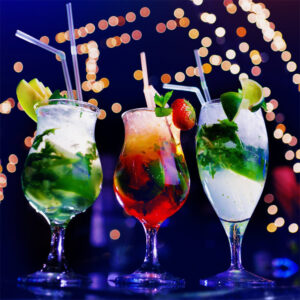 With cocktails – Mocktails for some!- in hand and a buzzing atmosphere in the Thorne Travel shop, a group of 50 ladies including 13 staff were ready to set off to be transported back to the summer of 1963 at Kellerman's – but first it was off O Sole Mio for a stunning Italian meal!
With everyone on the bus and the lovely Sam doing the customary hi de hi campers setting off speech, we were ready to go. We arrived at O Sole Mio and promptly grabbed our drinks and took a seat. The meal was delicious and just what we all needed, the choice was great and there was something on the menu for everyone.
The bus came back to pick us up and we were dropped off right outside the theatre. We headed in to the theatre and took out seats, the show started soon after.
The show started with baby in the foreground and the sensual dancers in the back ground which set the tone for the iconic Dirty Dancing! I won't spoil too much for anyone who hasn't seen the show yet but all the iconic bits from the movie were there; 'I carried a watermelon', 'nobody put baby in the corner', the raunchy dance moves and of course the lift!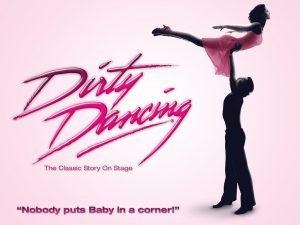 The show was absolutely fantastic from start to finish it totally lived up to the expectations of the hit movie and we were all able to join in and belt out the legendary songs of the film including Hungry Eyes, Hey Baby, Do You Love Me? And The Time of My Life! The atmosphere of the audience was electric and the cast were feeding off of it which really did make for a better show which resulted in a standing ovation.
After the show we met all our customers outside and headed for the coach home. Everyone came out on such a high and our customers were all raving about how amazing the whole evening was from start to finish! The highlights for the customers were getting cocktails in the shop before leaving, the organisation of the full evening which meant they didn't have to think about booking meals etc as that was all done for them and of course the show itself which was just remarkable!
We have lots of trips like this and they are always a total hit as you can enjoy a few drinks because of the included coach, you don't have the stress of organising meals and how to get up to Glasgow with all your friends as we do the hard work for you! You just need to show up and have a good time! Click here to browse more great evenings we have available