Experience Christmas with Thorne
Don't buy me flowers as they wilt, don't buy me chocolates as they will be gone by boxing day and don't buy me clothes as the chocolate I eat over Christmas means they won't fit!
This is the message I tell my loved ones.  When it comes to birthdays, Mother's Day and Christmas, without sounding ungrateful and if I could choose it would be a gift that would provide me with memories. Don't get me wrong, I love handmade gifts that my children make and I love the Guess Who game my husband once made me using photos of my family with glasses and wigs on, instead of the usual characters, but a gift that I can look back on to remember means more.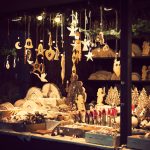 Memories of afternoon tea with my Grandmother, Mum, sister and daughter will stay with me forever, rather than the bottle of perfume which will fade.  The gift of a 'learn how to' turned a hobby into a part time job, taking photographs before I joined Thorne – and now I do two jobs I love.  I don't get to see friends as often as I would like, so Spa days are a great gift to give each other.
I also secretly love buying experience gifts for friends and family that I HAVE to go on! Who wants to go on a day trip or see a theatre show by themselves? Double bonus! This is my first Christmas working at Thorne and I have a great selection to pick from ……or to give my family the option of – if you are looking for inspiration, here is a rundown of my favourites;
WONDERLAND 26TH January 2017 Edinburgh  –  £45 Including Coach from Kilwinning, Wonderland is a new musical based on on Lewis Carroll's Alices Adventures in Wonderland and Through the Looking Glass.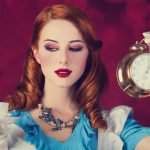 As someone who gave their daughter the middle name Alice and who lives in another world half the time, Wonderland is up there on my favourite experiences available at the moment.  With an experience from Thorne you have the option to add on a meal prior to the show.
Thorne Gift Card – Another option (ploy) I give my husband is the "Choice of 3" As much as I like surprises I like to provide options (Some may say controlling others may say sensible – I'd rather we didn't waste money on a gift that may not be needed)  For Example this Christmas I will send him 3 options that can be provided in a beautiful gift box from Thorne.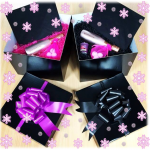 Trip to NYC/Cape Town/Berlin/Cruise – Any type of holiday and I'll be surprised.
Clay Pigeon Shooting (Need to get some practise in in case of wrong option!!!!)
Highland Whisky Experience – This isn't a gift I would like however it is one I would like to take my Dad on. I've a feeling I would be thrown out for suggesting to mix Whisky with lemonade….
Edinburgh Christmas Market – After choosing all the perfect Thorne Travel Experience gifts for family (And me) I think it's only fair to sit back and relax and enjoy all the festive activities (Mulled wine, Mulled cider & Hot Chocolate to name a few!)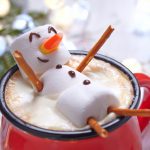 I love Edinburgh at Christmas and love the Christmas Markets.  It's also a perfect opportunity to get the gifts that Thorne Travel cannot help with; (Unfortunately Socks & Shortbread isn't an option, however we are happy to add them into a Thorne Travel Gift Box ) Coach leaves from Kilwinning taking you away for a day of festive fun.
Happy Christmas from Lynsey and all the team at Thorne!