A Family Adventure at Cream O Galloway Farmpark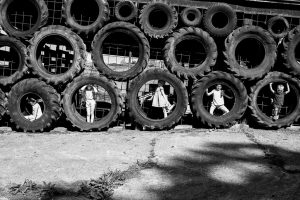 As a mum of two very active girls aged 5 and 6 I am always looking for new and exciting places to go. Keeping them happy is essential because let's face it if they are happy we are happy! So what do kids like? Animals- yes, playparks- yes, trampolines- yes adventures, fairies and ice-cream? Yes yes and yes! Introducing Cream O Galloway!
A working farm set in the heart of the Galloway converted as a tourist attraction for families with children of various ages. I was asked to go along on this trip with my colleague Lyndsay and five children aged 5-8 between us before we sold it as a daytrip.
Armed with our pack lunches, sun cream (hopeful) and baby wipes we set off. Although not a short journey it was a scenic one with plenty of things for the kids to look at along the way.
Unsure of what to expect we headed into the farm with our excited bunch.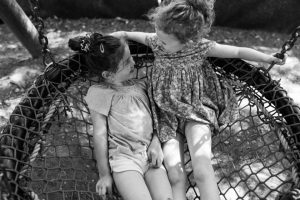 With its woodland adventure playground including the fabulously bouncy 'Go Boing' the children were delighted to be able to explore the large playpark and run, hide climb and bounce to their hearts content. A secret fairy garden was the perfect spot to let their imaginations go wild. The go karts and flying fox slide are great for older kids and with an indoor visitor centre and play areas it doesn't matter so much if the sun doesn't shine. The dairy farm tour allowed for tasting of the deli shish ice cream made on site and the informative tour guide answers any of the questions of inquisitive minds, pitched just right for children. With miles of countryside walks to explore and picnic sites a plenty this place is a dream for all the family.
The cafe keen to promote healthy organic eating served up nutritious homemade meals, soups, scones and cakes.
The mark of a good day is would you go back? The answer for me is a big yes, kids had a ball and the ice cream alone is worth the drive!
Check out our pictures and go pro footage for yourself and look out for the next trip bookable on the website coming soon.